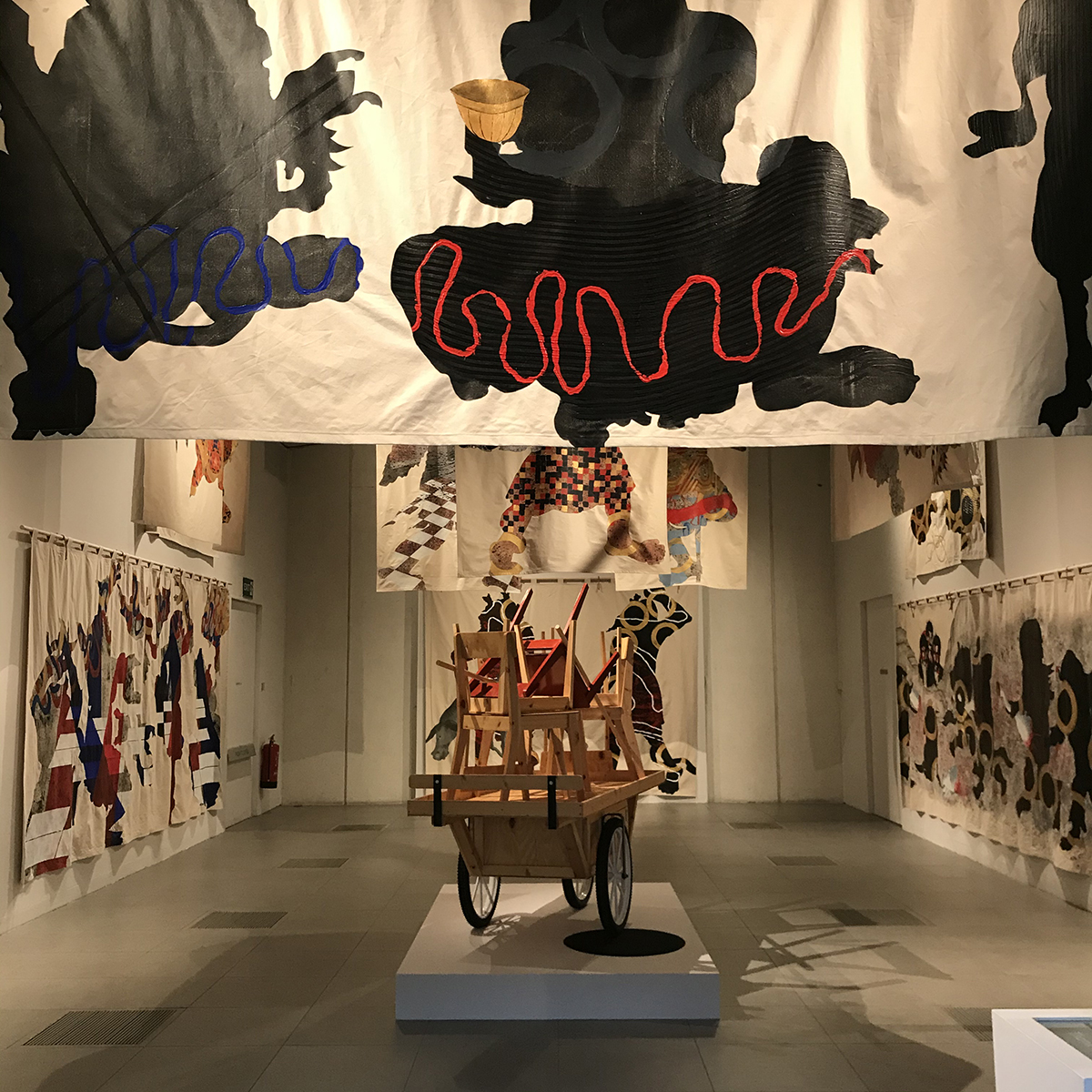 Nomadic Tales - Millenium Gallery. Sheffield
*Sorry but the Gallery is currently closed due to the Corona virus crisis*
- Click here to take a vitual tour of the gallery
- Click here for more information
Richard Bartle: Nomadic Tales is inspired by the work of 14th century artist and storyteller Siyah Kalem, also known as the Black Pen. Siyah Kalem's work shows the lives and beliefs of nomadic communities along the silk road during the Middle Ages. Richard Bartle is a Sheffield based artist who first saw these drawings in the exhibition Turks: a journey of a thousand years, 600–1600 at the Royal Academy in London in 2005. He became captivated by these small images which had traversed the borders of Iran, Turkey, China and Mongolia.
This encounter was the start of a 15 year long engagement with these drawings during which time Bartle spent long periods living and working in Istanbul. Bartle is working in the long tradition of historians and storytellers by taking the drawings of Siyah Kalem and filling them with his own contemporary meanings.
Nomadic Tales includes new large scale paintings in which Bartle consciously re-presents social and political imagery he has observed on the streets of contemporary Istanbul to create his own personal take on the images of the Black Pen. This imagery includes iconic political figures, graffiti, tiled architecture as well as individuals he has encountered. He explores where the historic and contemporary meet, rub up against each other and create new meaning in the continuing journey of these drawings.