A Nomad's Tale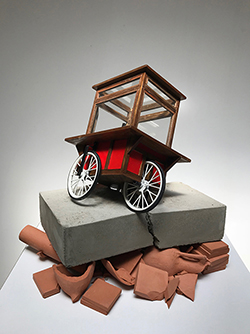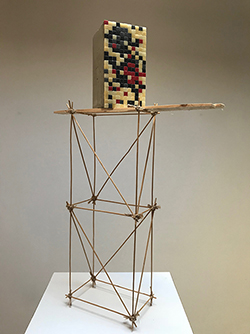 In his exhibition titled A Nomad's Tale, Richard Bartle reflects upon the observational works of 14th century miniature painter and storyteller Mehmet Siyah Kalem, holding them up as a mirror through which to view present day Istanbul and as an intermediary between Siyah Kalem's story and his own. Through this process Bartle has created a brand new body of work that combines ideas of narrative and representation with concepts of materiality, architectural idiosyncrasy, political landscapes, tradition, and craft.
Bartle's work does not simply interpret Siyah Kalem's paintings, but uses them as a visual tool to rebuild a new world of encounters and connections. Therefore, he binds a nomadic vision of 14th Century Silk Road touching Persia, Anatolia and Central Asia to the 21st Century cosmopolitan Istanbul which still is a gateway carrying the traits of these cultures, combined with features of a new era.

iİpek Çankaya
Initiating Director
halka sanat projesi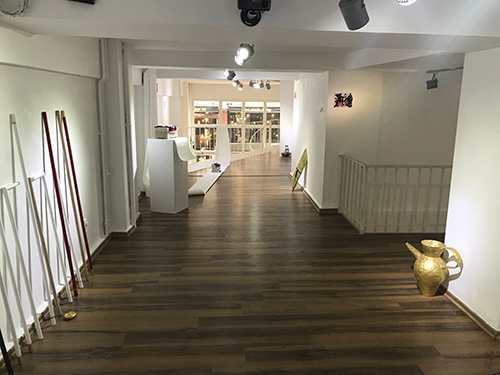 Halka Sanat Projects. Kadikoy. Istanbul 2018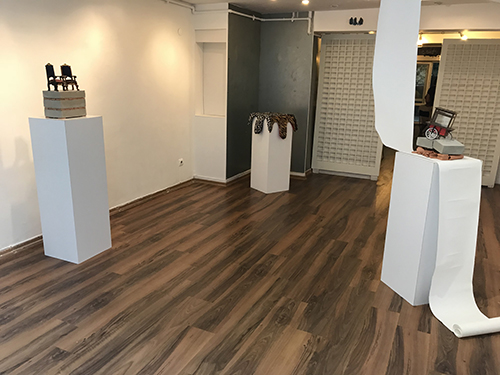 Halka Sanat Projects. Kadikoy. Istanbul 2018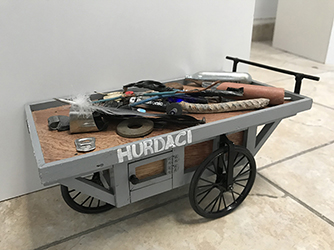 Origins of the project:
I first became aware of the 14th century miniature painter and storyteller Mehmet Siyah Kalem, 'Mohammad of the Black Pen', when I saw his work in the 2005 Royal Academy exhibition: Turks. Nestled amongst the traditional Islamic illuminations and illustrations of palace life, Siyah Kalem's exquisite and idiosyncratic brush and ink observations seemed like a window into something more significant and anthropological - a delightful narrative of social encounters and characters that resonated with the stories and traditions of the Turkic nomads of Central Asia and the Silk Road.
Very little is known about Siyah Kalem, but his artistic style is associated with Far Eastern influences and his subjects suggest he was making around the Iranian region. Otherwise, analysis shows that the plant matter found in the paper he worked on, as well as the paper production method, was traditionally found in the Himalayas and Eastern China, revealing his broad connection across the region. Historians also know that the original work was cut up in the 15th century and placed into two albums that were acquired by the Ottoman Court in Istanbul in the 16th century, finally passing into the Topkapi Palace museum collection where they currently remain. It is widely accepted that Siyah Kalem would have been a wandering storyteller and his illustrated scroll was a tool of his craft.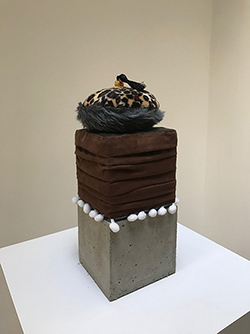 My next encounter with Siyah Kalem was in 2008 when I attended my first artist's residency at Platform Garanti, Istanbul. I arrived with Siyah Kalem on my mind. Several conversations with Turkish artists, together with my own observations, revealed to me the deeper historical importance of Siyah Kalem within the Turkish psyche. So, using a catalogue of his work I found in a second hand bookshop, I began wandering around the city holding Siyah Kalem up as a mirror against my encounters and attempting to make my own work. In the end though I struggled; my lack of understanding of Turkish culture seemed a great hindrance and everything I tried to make lacked the depth I felt it deserved.
Ten years later and my relationship with Siyah Kalem has become framed by my experiences in Istanbul, the city where we collided. I now see Siyah Kalem as an artist who exists as an outsider, accepted into the spirit of Turkish society because of his idiosyncrasy and observational style. Through him and my love of the Turkish people, language and culture, I am still driven to make my own artistic response. I see and accept my own position as an observer now and I'm liberated by it, because the story I write today is as pertinent as Siyah Kalem's was all those years ago. In the end we are both travellers whose stories became entwined in that beautiful and fascinating city along the Silk Road.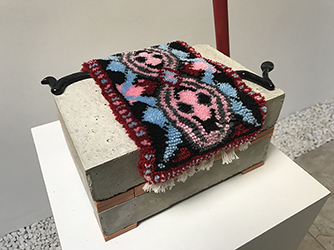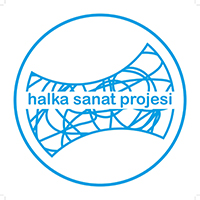 © Richard Bartle, all rights reserved.