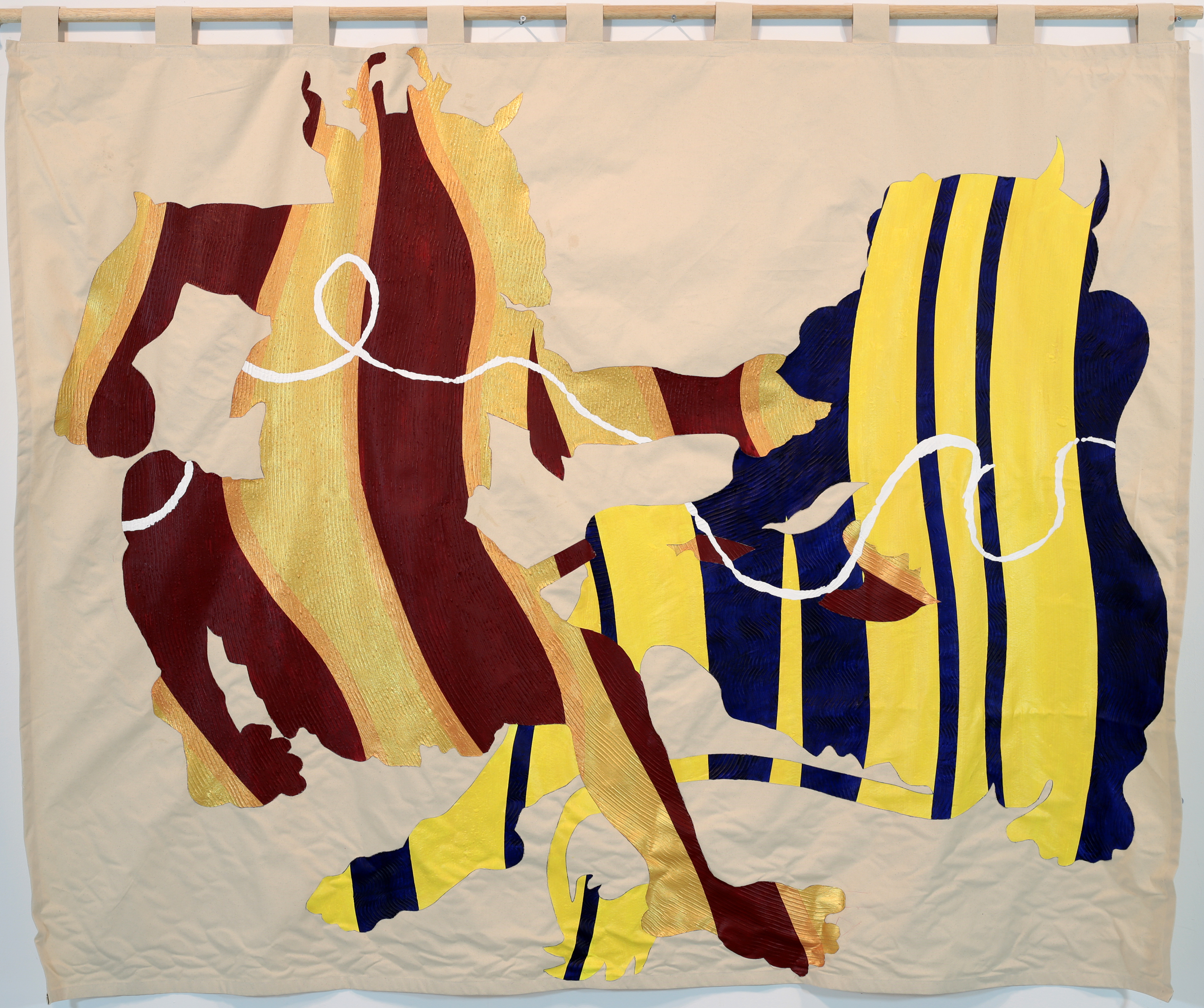 About the work

Where I live in Istanbul is a stone's throw away from the Fenerbahçe football ground, I'm actually so close that when they're playing, and the wind is in the right direction, you can hear the roar of the crowd on my balcony. When there is a game the whole town becomes charged with an amazing energy. The streets are filled with fans drinking, singing, playing drums, and setting off fireworks. Cops too.
Fenerbahçe play in blue and yellow. The notorious rivals to Fenerbahçe are Galatasaray, who wear a sort of maroon and golden orange kit. When they play each other it spells trouble, not unlike a Sheffield Wednesday and United derby match.
I made this work after I watched two young men in the height of Burberry fashion, in the middle of a crowded shopping street, and in broad daylight, make a deliberate and vicious shoulder barge against each other! I turned to the friend I was with and said "Wow! What was that all about?". To which she replied "Football!".
dalaşan demonlar
(quarreling demons)

2019
acrylic on canvas
193cm x 237cm