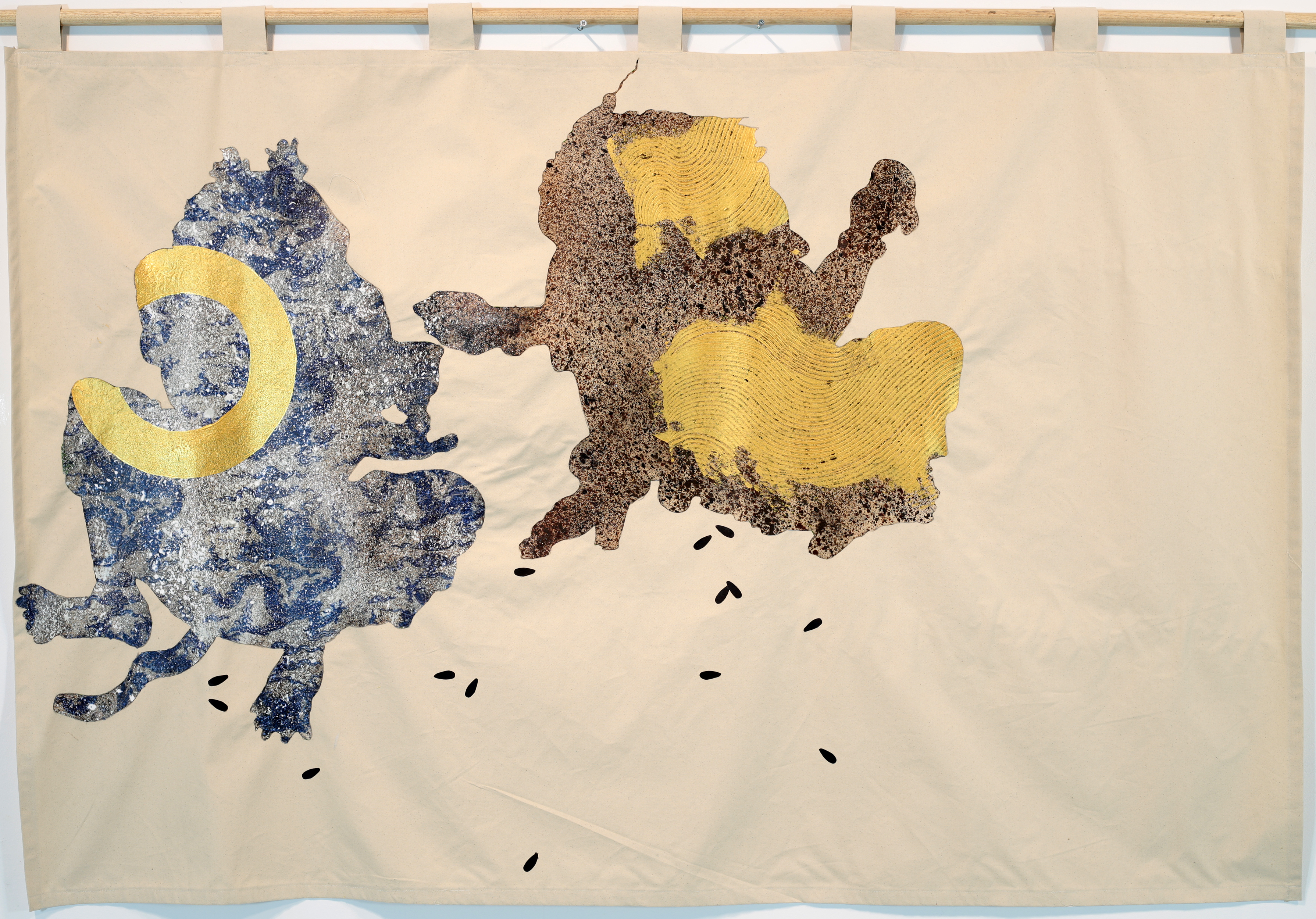 About the work


Where I live in Kadıkoy, on the Asian side of the Bosporus, it's kind of an island with the sea on three sides. The coast, which actually goes all the way to Gebze, is a strip of reclaimed land with a continuous cycle and running path about 26 miles long. Along it there are; skate parks, tennis and basketball courts, football pitches, concert venues, cafes, and beaches. It's always packed with people.

Between the sea and the land there is a long manmade strip of rocks that acts as a sea defence. In the evenings and at weekends teenagers go down and sit on the rocks and they smoke joints, drink beer, play their guitars, court their girlfriends, and eat snacks – mostly nuts and sunflower seeds.

This work is a reflection on that youth culture, it takes the drunken musicians and characters of the original Siyah Kalem work and re-presents them as that youth culture with its seeds, and its bad tattoos, and its beats.
İçki içen, çalgı çalan demonlar
(demons drink and make music)

2019
mixed media on canvas
220cm x 146cm