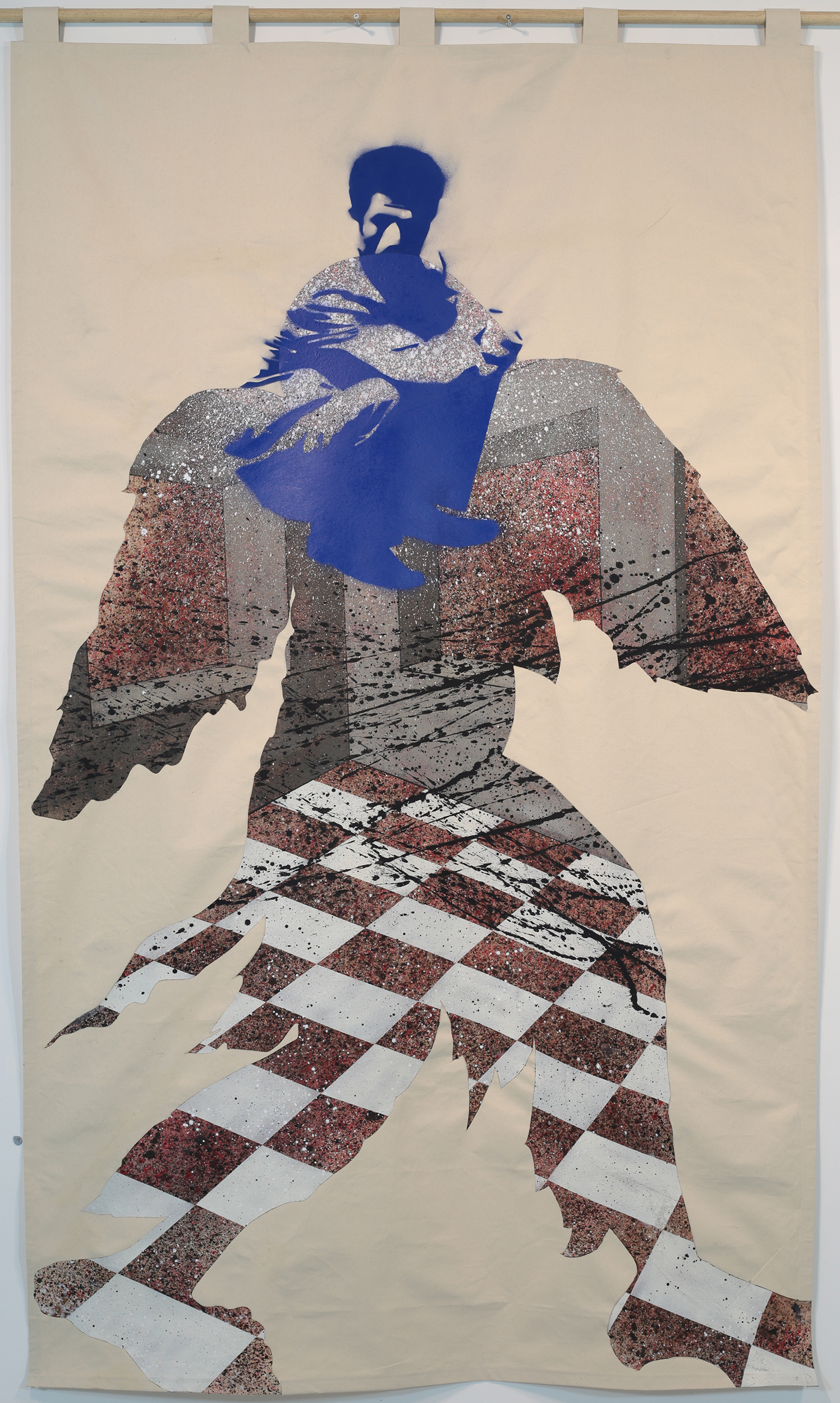 About the work

It all began with this image. In 2009 when I was on residency at Platform Garanti in Istanbul, wandering the streets with my copy of the Siyah Kalem catalogue I'd bought in a second-hand book shop, I encountered this man squatting in the street. Apparently, they call his sitting posture "The Anatolian Chair", apparently people squat like that all over the Anatolian region. It was in this moment that I suddenly realised that the characters in Siyah Kalem's 14th century world were still present in the city around me.

The architecture that formed the body of the demon was assembled from spaces I encountered whilst living in Istanbul - the very common concrete frame buildings with the wide window into the street below.
This work was also the first I made in 2018 as I picked up my ideas again at Halka Sanat Projects. It was where I tested out many of the concepts and working methods that were to inform the rest of the work. I also made a bigger version to hang outside my solo exhibition at Halka in 2019. It was from this that the ideas for my show at Millennium Gallery Sheffield were born.
İnsan kaçıran demon
(demon kidnaps man)
2019
mixed media on canvas
276cm x 165cm