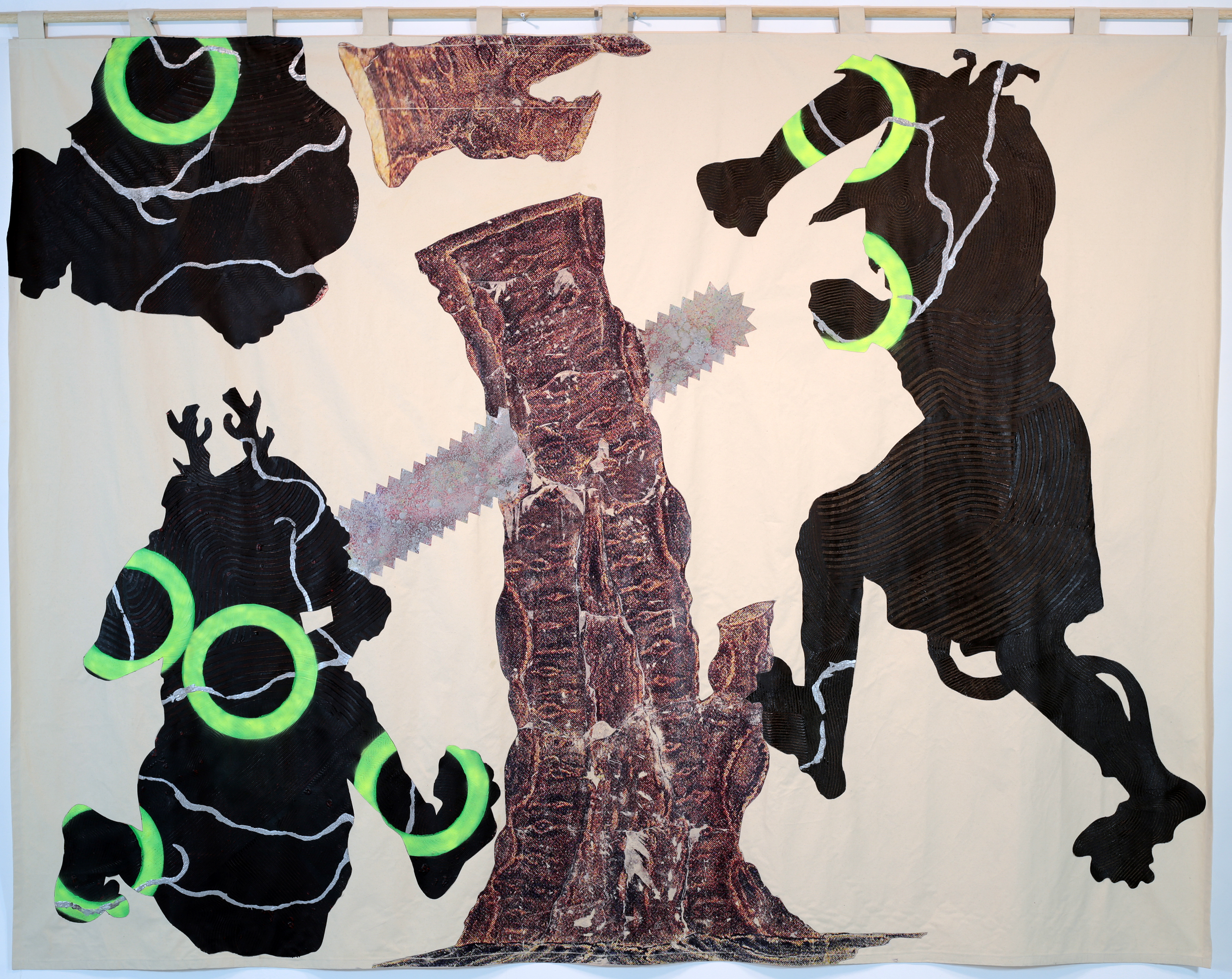 About the work

In the late summer of 2019 I was in Istanbul training for the Istanbul Marathon. Each week I had to do three midweek runs followed by one increasingly longer run at the weekends. It was while doing this that I encountered three council workers standing around a tree in a park near the harbour area. They were typically dressed like every other council worker on the planet; council coloured overalls with iridescent silver stripes, white hard hats, and fluorescent green tabards. They weren't doing much, just standing around smoking, but judging by the chainsaw at their feet I could tell what was about to happen. The following day, when I ran past the same spot, all that remained was a stump and a sprinkling of wood chips.
It seems like quite a simple work this, but just as the cutting down of public trees has been such an emotive issue in my hometown of Sheffield, Istanbul has had some very violent protests over the cutting down of trees in one of its few central park areas. Personally, I like to think that Siyah Kalem also recognised that the cutting of a tree was something demonic.
The tree in this painting is made using a transfer technique where the toner from an A3 photocopy is transferred onto the canvas using acrylic medium. The tree I used is the actual tree from the original Siyah Kalem illustration.
ağaç kesen demonlar
(wood-working demons)

2019
mixed media on canvas
257cm x 345cm