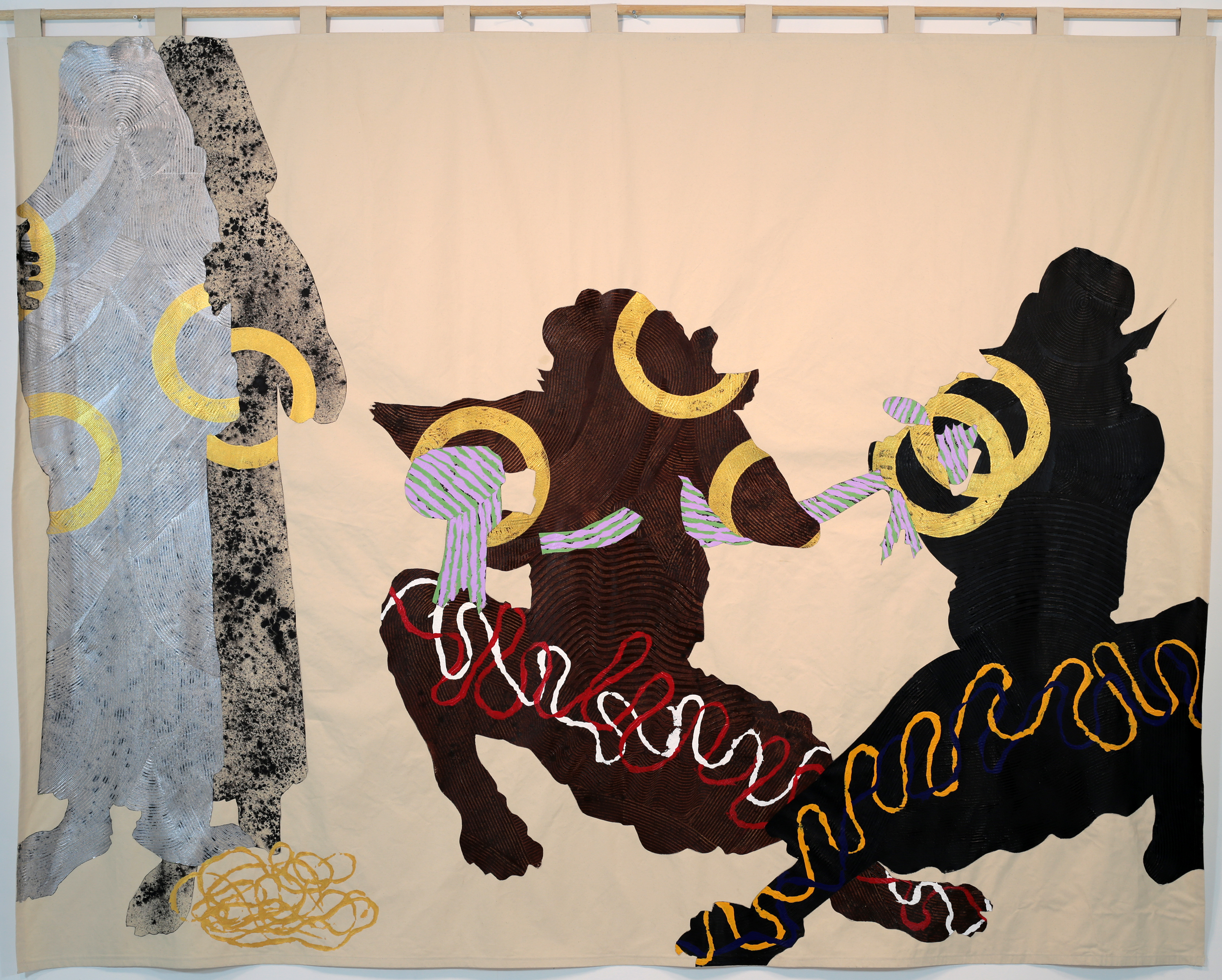 About the work

This painting is a reflects on the political, economic, and religious machinations of Turkey.
What we see is two figures trimmed with the colours of the two main political parties of Turkey; the AKP (Justice and Development Party, yellow and blue), and the CHP (Republican People's Party, red and white). They are playing tug-o-war with a cloth made from the colours of the third party in Turkish Politics, the HDP (People's Democratic Party, lilac and green). Overlooking the fight are two shadowy characters - one is dressed darkly and hiding behind another, who is wearing silver. At their feet are coils of gold rope.
Throughout this and all the artworks is the recurring theme of the golden ring – in the 14th century travellers had to carry their wealth with them. The golden rings that they wore on their arms, ankles, and necks were often used as symbols of status. For my own project this motif was part of the deconstructive process, recreated using a large sponge stamp. The use, placement, and quantity mostly referencing the original Siyah Kalem artworks.
demonların kuvvet gösterisi
(demons show of force)
2019
acrylic on canvas
250cm x330 cm