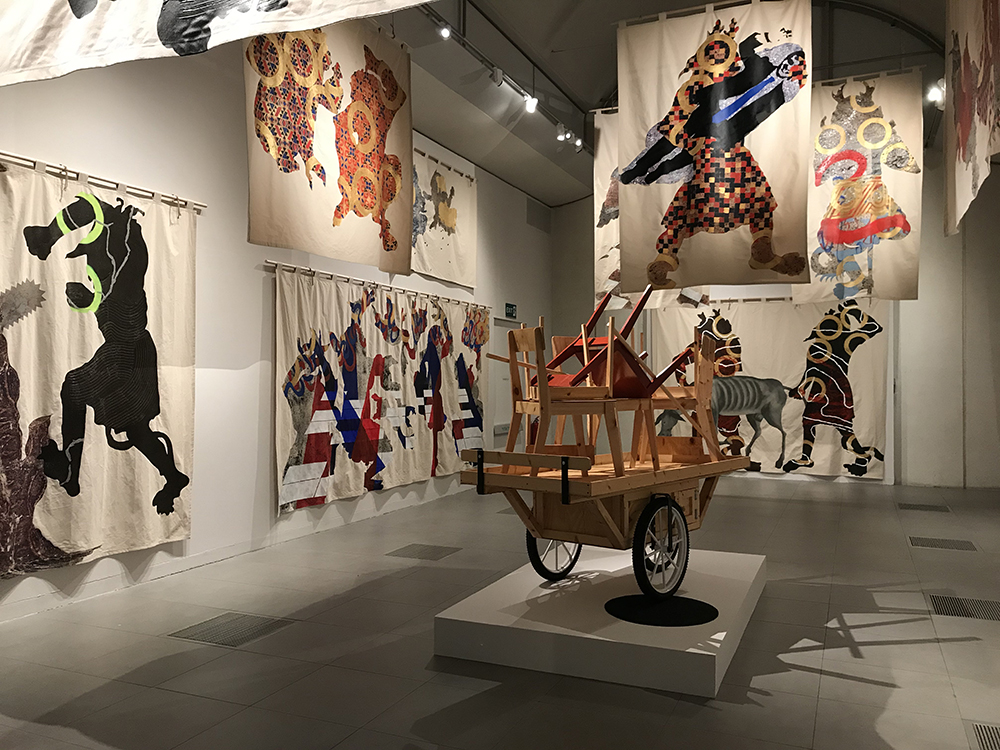 Nomadic Tales - Millennium Gallery. Sheffield
- Click here to take a tour of the gallery
- Click here for a transcript of my artist's talk
- Click the images below for information and stories
Richard Bartle: Nomadic Tales is inspired by the work of 14th century artist and storyteller Siyah Kalem, also known as the Black Pen. Siyah Kalem's work shows the lives and beliefs of nomadic communities along the silk road during the Middle Ages. Richard Bartle is a Sheffield based artist who first saw these drawings in the exhibition Turks: a journey of a thousand years, 600–1600 at the Royal Academy in London in 2005. He became captivated by these small images which had traversed the borders of Iran, Turkey, China and Mongolia.
This encounter was the start of a 15 year long engagement with these drawings during which time Bartle spent long periods living and working in Istanbul. Bartle is working in the long tradition of historians and storytellers by taking the drawings of Siyah Kalem and filling them with his own contemporary meanings.
Nomadic Tales includes new large scale paintings in which Bartle consciously re-presents social and political imagery he has observed on the streets of contemporary Istanbul to create his own personal take on the images of the Black Pen. This imagery includes iconic political figures, graffiti, tiled architecture as well as individuals he has encountered. He explores where the historic and contemporary meet, rub up against each other and create new meaning in the continuing journey of these drawings.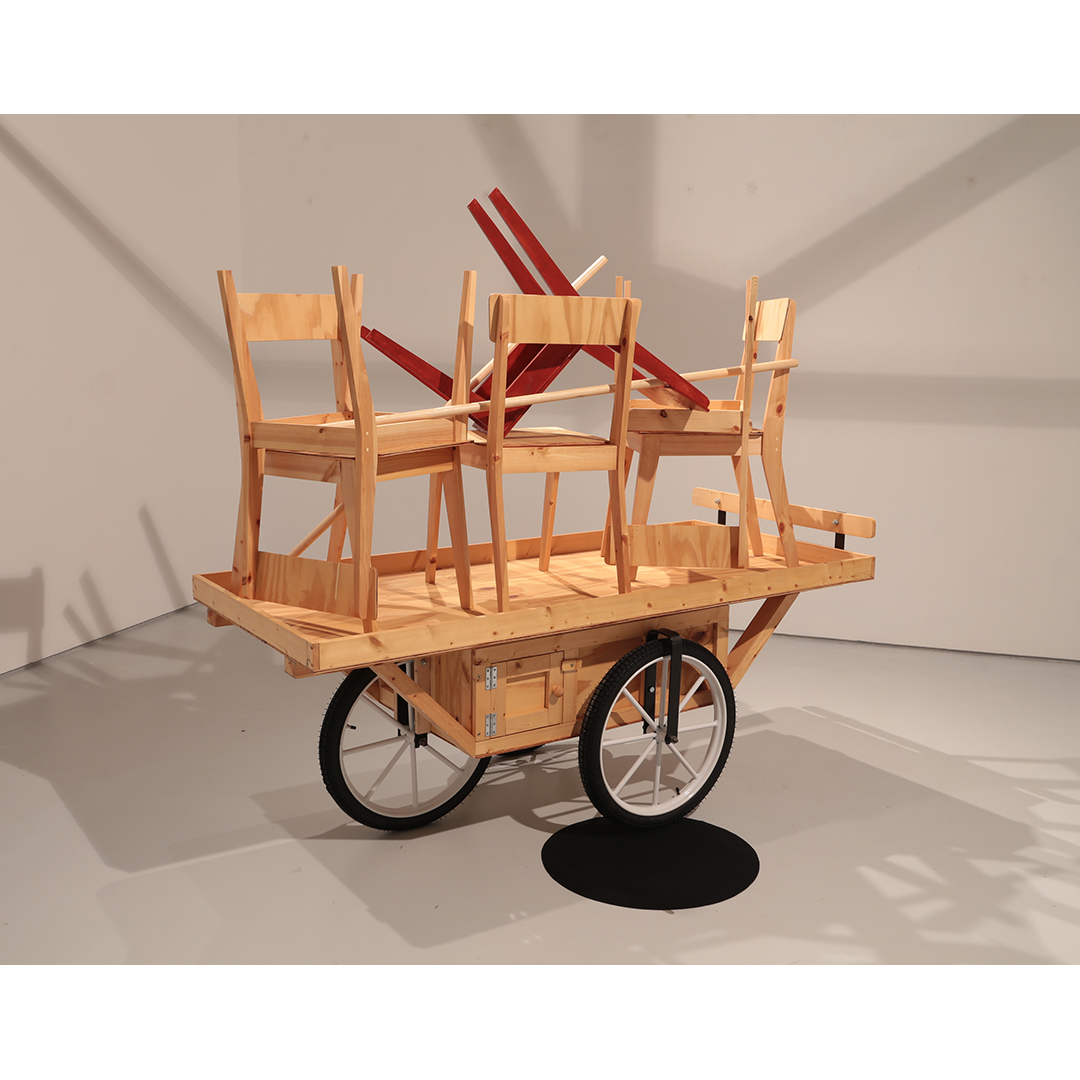 (Turkish translation)
Richard Bartle: Göçebe Masallar
Richard Bartle: Göçebe Masallar, 14.  Siyah Kalem'in çalışmaları, Orta Çağ'da ipek yolu boyunca göçebe toplulukların yaşamlarını ve inançlarını göstermektedir. Richard Bartle, bu çizimleri ilk kez Türkler sergisinde görmüş sheffield'lı bir sanatçıdır: 2005 yılında Londra'daki Kraliyet Akademisi'nde 600-1600 yıllık bir yolculuk. İran, Türkiye, Çin ve Moğolistan sınırlarını aşan bu küçük görüntüleronu büyüledi.
Bu karşılaşma, Bartle'ın İstanbul'da uzun süre yaşadığı ve çalıştığı bu çizimlerle 15 yıllık bir etkileşimin başlangıcıydı. Bartle, Siyah Kalem'in çizimlerinialarak ve onları kendi çağdaş anlamlarıyladoldurarak tarihçilerin veöykücülerin uzun geleneğinde çalışmaktadır.
Göçebe Masalları, Bartle'ın, Kara Kalem'in imgelerini kendi kişisel algısını yaratmak için çağdaş İstanbul sokaklarında gözlemlediği sosyal ve politik imgeleri bilinçli olarak yeniden sunduğu yeni büyük ölçekli resimler içerir.  Bu imgeler, ikonik siyasi figürler, grafitiler, kiremitli mimarinin yanı sıra karşılaştığı bireyleri de içermektedir. O tarihi ve çağdaş karşılamak nerede araştırıyor, birbirlerine karşı ovmak ve bu çizimlerin devam eden yolculuktayeni bir anlam yaratmak.